Watch Video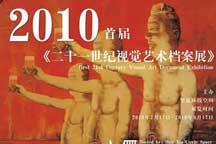 Play Video
Time flies! Now we're living in 2010, the last year of the first 10 years of the 21st century. Some Chinese curators and artists are trying to comb what happened in the past decade in the world of contemporary art.
Now they will present it in a series of exhibitions. Let's take a closer look at the first one that opened on Saturday in Beijing.
Ten artists, nine from China and one from France, were invited to discover the truth behind the first decade of the 21st century through their works. As the title of the exhibition suggests, "21st Century Visual Art Document Exhibition", it's a broad and comprehensive topic.
The curator explains the answer they offer might not be complete, but it's an honest one, because all sprang from the bottom of each artist's heart.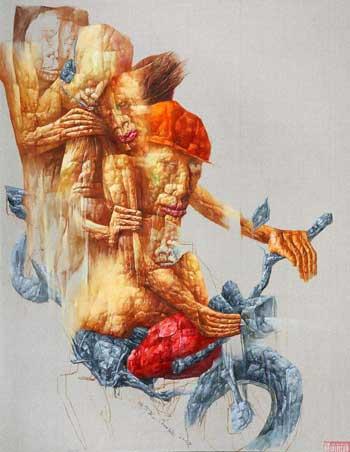 Exhibit of "21st Century Visual Art Document Exhibition"
Ba Li, curator, said, "Why was I invited? Why are these works being shown to the public? Not only because of their fame or establishment, but their quality in personality and of their work. Their biggest quality is honesty. "
These two pieces selected from the series "Cheer up" is by China's famous painter Su Xinping, a native of Inner Mongolian who is now based in Beijing. His early works were inspired by his grassland life but now fast-paced urban life has greatly influenced his newer creations.
Su Xinping, artist, said, "You can say these people in my painting are cheering up with cups of wine in their hands. The background is red, an auspicious color in China. It seems to be a celebration, but along with the hilarity, there is something that people easily neglect. "
The exhibition is the beginning of a series of events similar to this. Within one year more artists are expected to take part in the series to give a glimpse of tomorrow's contemporary art scene.
Related stories