Watch Video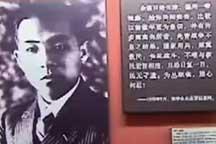 Play Video
Zhang Xueliang is a onetime warlord in China who helped turned the course of Chinese history in two weeks of time in 1936.
In remembrance of the hero, Zhang's former residence in Shenyang of Northeast China's Liaoning Province has been renovated and opened to the public as a historical museum.
Recently, a set of historical records and memorabilia of Zhang Xueliang were retrieved from overseas and repatriated to the Zhang Xueliang Museum in Shenyang.
The retrieved historical records of Zhang Xueliang include diaries, letters, and literary works, all of which are hand written by Zhang himself and his interviewers that narrated Zhang's life with fascinating detail.
All the records were previously housed in Columbia University in the United States and were brought back to China by Chinese overseas researchers in 2008.
Fan Lihong, vice curator of Zhang Xueliang Historical Museum, said, "This batch of written materials feature Zhang's interview records conducted by Zhang Zhiyu and Zhang Zhibing of the Columbia University decades ago, and Zhang's diaries from 1937 to 1990. There are also a number of letters Zhang had written to political figures including Soong Meiling, Soong Ziwen and Kong Xiangxi."
According to the agreement Zhang Xueliang reached with the Columbia University, only a small part of his data could become public while he was alive. It was not until Zhang passed away that his historical materials were allowed to be unveiled.
Nicked named "The Young Marshal," Zhang became the most effective ruler of Northeast China after the assassination of his father Zhang Zuolin in 1928. As an instigator of the Xi'an incident in December 1936, Zhang spent over 50 years under house arrest in Taiwan. He is regarded as a patriotic hero.
Editor:Liu Fang |Source: CCTV.com