Watch Video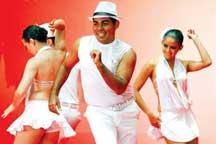 Play Video
The Republic of El Salvador celebrates its national pavilion day at the World Expo in Shanghai on Tuesday. With a theme of "Country of Volcanoes", the central American country marked the day with an eruption of color, music and dance.
El Salvador is the smallest country in continental America and is affectionately called the "Tom Thumb of the Americas." It lies along the Pacific Ring of Fire, and is thus subject to significant tectonic activity, including frequent earthquakes and volcanic activity.
To live up to its pavilion theme as the country of volcanoes, a "flame" spewing volcano rises in the middle of the pavilion and showcases the country's uses of geothermal energy.
Deputy director of El Salvador Pavilion, said, "There are many volcanoes in our country. Therefore, we use the volcano as our theme. This is a model of the Santa Ana Volcano, which is the highest peak in our country. Along the volcano, we planted many artificial coffee trees to show that coffee is our main financial resource."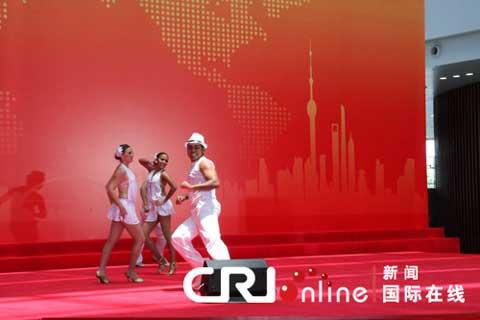 The Republic of El Salvador celebrates its national pavilion day at the World Expo
in Shanghai.
While volcanic eruptions cause enormous damage to human development, they can also bring along unexpected profits. Volcanic soils can nurture coffee of the world's finest quality. Visitors to the El Salvador pavilion were encouraged to sample the high-quality coffee grown in volcanic soil.
Another facet of the nation is its inheritance of Mayan culture. Crafts like pottery and cotton textiles are exhibited to show the Mayan influence and simple lifestyle of many Salvadorans.
San Andres is a pre-Hispanic site of El Salvador. The site was buried due to the eruption of the Playon volcano in 1658, preserving the Colonial indigo production almost intact.
In 1891, a farmer discovered the spire of the pyramid. After decades of excavation, archaeologists finally unveiled the relics underneath in 1976.
In 1996, the government inaugurated the Archaeological Park of San Andres, where the visitors can climb the pyramids, see the indigo production area, and visit the site museum.
Related stories