Watch Video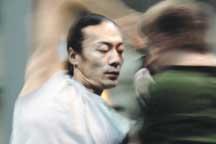 Play Video
Amid all of the hoopla surrounding the entertainment industry these days, you can still find a few artists who pursue their careers with a more down-to-earth attitude. Tibetan dancer and choreographer, Sang Jijia, is one of them.
After studying abroad for four years and returning to China, he is determined to inject new vigor into the modern dance industry. In our program today, we take a closer look at Sang's recent work at the National Center for the Performing Arts, and share his thoughts on people and the world around them.
Backed by live electronic music composed by Hong Kong musician Dickson Lee, dancers from Beijing Dance/LDTX demonstrate their understanding of the feeling of absurdity. Their rendition is rich in movement, body language, and thought.
The approximately seventy-minute piece is choreographed by Sang Jijia, a Tibetan dancer and choreographer raised up in Northwest China's Gansu Province.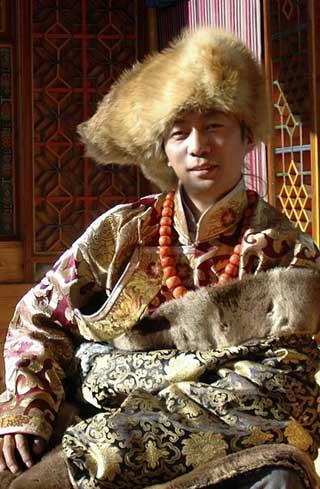 Tibetan choreographer Sang Jijia
The piece is entitled "Standing Before Darkness". Sang says the name was actually inspired by a picture he painted.