Watch Video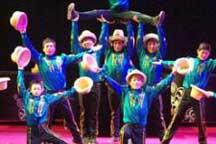 Play Video
Traditional Chinese acrobatics and the western circus show, as different as they are, can produce real chemistry on stage once they are combined.
An experimental performance in Beijing demonstrates how.
The show is about a little girl who accidentally opens a magic music box and then starts her adventure. Guy Caron, one of the founders of the world-renowned Cirque du Soleil directs the show.
Guy Caron, director of Magic Music Box, said, "For me, acrobat is not just acrobat. They are artists. They are actors. That's why the people are not gonna see just acrobat. But they are gonna see a real show."
Hoop diving, pole climbing and hat tricks. The combination of acrobatics and performances also raise the bar for the actors.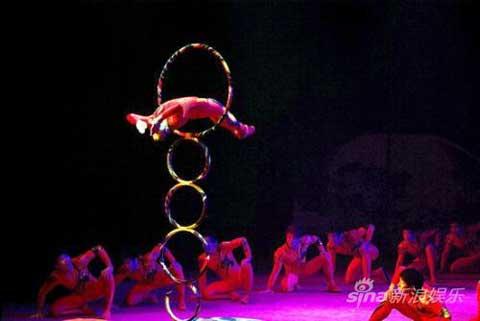 "Magic Music Box" is being staged at Tianqiao Theater in Beijing.
Dong Youmin, director of Beijing Acrobatics Troupe, said, "Chinese acrobats used to put techniques first. What they lack is communication with the audience, especially through facial expressions. It takes quite a long time for them to get the idea of how to perform."
Apart from acrobatics, the production team also puts a lot of thought into the music played throughout the show. Drummers sometime even give spontaneous improvisational performances to add more energy.
"Magic Music Box" is being staged at Tianqiao Theater in Beijing, and has magical dreams of its own, hoping to go global someday.