Watch Video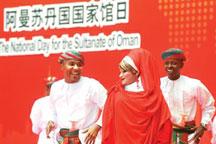 Play Video
Oman is one of the richest countries per capita in the world. But behind its abundant wealth, Oman also boasts an ancient heritage of culture and arts, and remarkable geographical diversity.
As Oman celebrates its National Pavilion Day on Thursday at the Shanghai World Expo, we step into the Oman Pavilion to find out more about this country and its people.
Visitors to the Oman Pavilion are guided through an adventure to discover the varied geography of Oman, ranging from the stark desert and the austerity of its mountains, to the rich variety of marine resources and the stunning subtropical diversity of its southern Dhofar region.
The Oman Pavilion is highlighted by its exhibition called the Adventure of Sinbad, a fictional sailor of Middle East origin. Along the marine routes of Sinbad described in the stories of "One Thousand and One Nights," visitors will be able to see the scale-down installation of the Muscat Harbor, where Sinbad is said to have kicked off his voyages to finally arrive in China.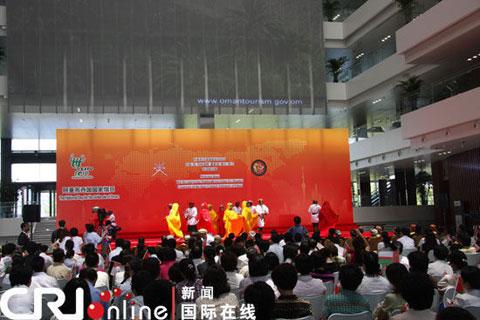 Oman celebrates its National Pavilion Day on Thursday at the Shanghai World Expo.
Oman is also famous for a particular aromatic scent used in incense as well as in perfumes and known as frankincense. Now, it is said that you can tell a lot about a woman by the perfume she wears. But this saying won't work in Oman, for the pleasant aroma of frankincense usually comes from men.
Dhofar in southern Oman is home to first-class frankincense. It is tapped from the Boswellia tree by slashing the bark and allowing the exuded resins to bleed out and harden. Every Boswellia tree produces an average of ten to twenty kilograms of frankincense every year.
Today, along with responsible ecological conservation and an environmentally conscious outlook, modern day Oman is emerging as an elite travel destination. The Omani values of living in harmony with nature via sustainable use of resources is a key determinant in Oman's future.