Watch Video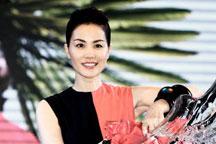 Play Video
Summer time is fun time all around China and the entertainment business has plenty of fun in store for anyone in the mood to get out there and see some shows. So, get out a pencil and your calendar as we present this week's Coming Attractions.
As kids enjoy the summer holiday, parents look for ways to make good use of this time. Watching dramas and attending concerts are all nice choices, but something that kids can actually participate in is even better. One option now available is a kids production of the Peking Opera "Red Cliff", which is on a nation-wide search for actors between the age of 8 and 12. The audition is being jointly carried out by the National Center for the Performing Arts and the Beijing Peking Opera Theatre. The children's edition of Peking Opera "Red Cliff," will be staged at the end of August.
While for children and parents in US and Europe, a new family film "Ramona and Beezus" is hitting the big screen for the summer vocation. The film based on Beverly Cleary's beloved children's books, follows the adventures of 9-year-old Ramona, her teenage sister, Beezus (played by Selena Gomez), baby Roberta, dad Robert (played by John Corbett) and mom Dorothy (played by Bridget Moynahan).
On three evenings from September 29th to October 1st in Beijing, opera goers can experience Wolfgang Amadeus Mozart's opera "Don Giovanni," with some brand-new packaging from the Opera of Cologne at the National Center for the Performing Arts.
After serving as a staple venue for the 2008 Beijing Summer Olympics, The National Aquatic Center in Beijing, better known as the Water Cube, is trying hard to transform itself into a center stage for all sorts of cultural events. This time around, it will welcome a troupe of ballerinas who will perform the classic piece "Swan Lake" from July 28th.
7th Guangdong Modern Dance Week
July 24-30
Guangzhou
Running in its 7th year, Guangdong Modern Dance Week will offer a dozen shows selected from across Asia to be staged in theaters around Guangzhou from July 24th to 30th. Insiders and dance lovers are also treated with some 60 master classes, getting involved with this year's theme "Discover Asia."
Rene Liu's Concert
July 31
Sichuan Stadium
Chengdu
Jay Chou's Concert
September 30
Olympic Center Stadium
Nanjing
Faye Wong Concert
Oct 29-31 & Nov 5-6
Wukesong Stadium
Beijing
Faye Wong Concert
Nov 19,20,26-28
Expo Cultural Center
Shanghai
Chinese pop singers are touring the country for the summer season. Rene Liu from Taiwan will stage its solo concert on July 31st in the southwestern city of Chengdu, while Asian pop king Jay Chou's world concert will have a stop in Nanjing at the end of September. But the biggest concert of the season comes from pop diva Faye Wong. After a six-year hiatus, Wong is back with ten concerts in Beijing and Shanghai. According to the ticketing officials, sales have gone off the charts to a stunning 18.8-million yuan.
Editor:Zheng Limin |Source: CNTV.cn