Watch Video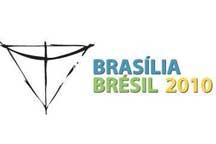 Play Video
As the 34th session of the World Heritage Committee has opened in Brasilia, 32 UNESCO World Heritage nominations will soon learn their result.
But among all the cities around the globe, why did the committee choose Brasilia for this year's session? Let's find out more about the city and its connection with world heritage.
In 1960, Brazilians astonished the world by building a new capital city from scratch in only three years. This new capital, situated in the central part of the country, is Brasilia.
Designed by the Brazilian architect Lucio Costa, the plan of the city has been likened to a bird or an airplane. Brasilia is acclaimed for its use of modernist architecture on a grand scale and its utopian city plan.
In 1987, the city was awarded the status of Historical and Cultural Heritage of Humanity by UNESCO, the only one in the world built in the 20th century with such an honor.
Editor:Liu Fang |Source: CCTV.com