Watch Video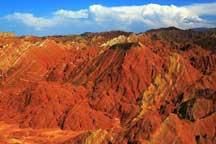 Play Video
Danxia Landforms, which consist of red sedimentary rock characterized by steep cliffs, are featured prominently in six provinces across China, including Guangdong, and Jiangxi.
The six provinces have jointly applied to have the Danxia Landform placed on the World Natural Heritage List at the 34th World Heritage Convention to be announced in Brasilia on August 1st.
The Danxia Landform is a unique type of petrographic geomorphology and was named in China. It is formed from red-colored sandstones and conglomerates that formed largely in the Cretaceous period.
A very peculiar feature of Danxia Landscapes is the development of numerous caves of various sizes and shapes. The caves tend to be shallow and isolated, unlike in karst terrain where caves tend to form interconnecting networks.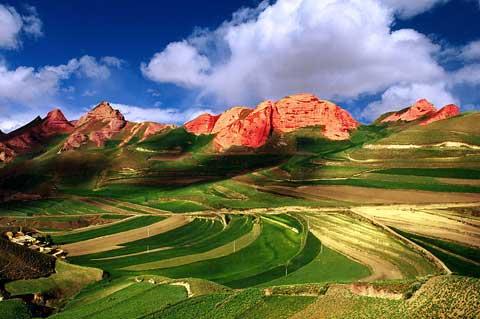 Danxia Landforms
Danxia Landforms are widely distributed in China, Western America, Middle Europe and Australia. China is known for having the largest and the most typical and diverse Danxia Landform area in south China's Guangdong Province.
So far 38 properties in China have made UNESCO's World Heritage List, among which 27 are cultural, 7 are natural, and 4 are mixed.
Related stories
Editor:Liu Fang |Source: CCTV.com