Watch Video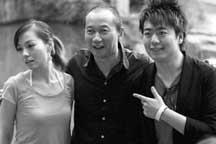 Play Video
The flamboyant Chinese pianist Lang Lang enjoyed some tranquil theatrical art on Monday evening in Shanghai.
"The Peony Pavilion" is one of China's most traditional Kunqu Opera classics. And Lang Lang is one of the three Ambassadors for the ongoing World Expo. He watched the show along with staff who work at Expo pavilions from a variety of countries.
Grammy and Oscar winning composer and conductor Tan Dun took a modern approach in producing the opera by bringing "The Peony Pavilion" away from the stage and into the natural setting of the Kezhi Garden in Zhujiajiao water town.
The idea is to encapsulate the pure and natural love that develops between the main characters of this ancient love story.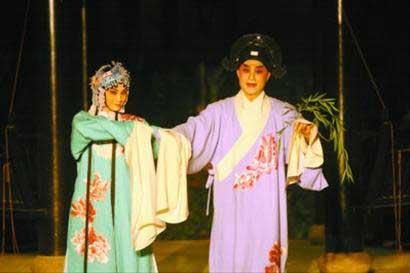 Still of "The Peony Pavilion"
Tan Dun, artistic supervisor, said, "Why do we bother to put it in a natural setting? The grass and the woods have their own emotions and dreams. There is no need to interrupt them. This is so natural and such a feeling is aroused only in such a natural setting."
Lang Lang appreciated the show as the most romantic and best Kunqu Opera performance he has ever watched because of the dream-like setting that enchants audiences.
Lang Lang said, "It's very quiet when we listen to music in concert halls. I thought there must be microphones to augment the actors' voice on the open air stage. But there were none. I immediately realized that this is the most natural sound."
The most famous of all Kunqu opera works, "The Peony Pavilion" tells the story of the love between Du Liniang, the daughter of a high-ranking official and a poor young scholar named Liu Mengmei. Kept apart by outside forces, the story is believed to mirror that of Shakespeare's "Romeo and Juliet".
Kunqu opera is regarded as the progenitor of all Chinese theatrical forms. It was listed as one of the "Masterpieces of the Oral and Intangible Heritage of Humanity" by UNESCO in 2001.
The Peony Pavilion is shown on Fridays, Saturdays and Sundays between June and October at Kezhi Garden.
Editor:Liu Fang |Source: CCTV.com