Watch Video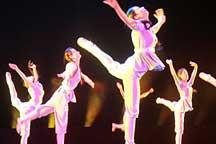 Play Video
There are a few forms of expression that simply don't lie. One of them is dance, and youngsters from around China are speaking their minds through it. Some of the truest and best expressions have won this year's Campus Dancing Championship, which ended on Tuesday night in the eastern coastal city of Qingdao.
These young people are dancing their hearts out. And that's what the panel of judges are looking for.
Feng Shuangbai, sec. of CPC Party Branch of Chinese Dance Asso., said, "Through body movement, they can fully express their minds, the sweetness and bitterness of life, the pressure they feel, their hopes and thoughts about history and the future, and even some philosophical topics. It doesn't only need a good dancer, but also a good understanding of culture and a right grasp of innovation."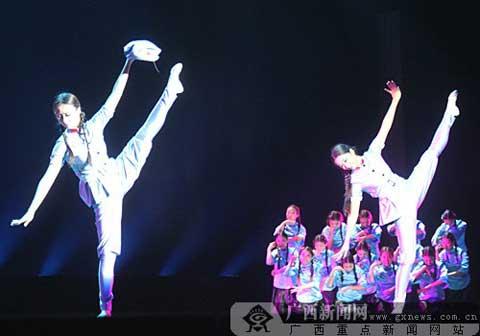 Photo from Campus Dancing Championship
It's also a good way to check out the country's dance education. And it's an all round check: from the dancing skills and acting, to choreography and content.
Bai Shuxiang, chairperson of Chinese Dance Asso., said, "The championship is a platform from which you can see the quality of education. For instance, the basic instruction of dance and music, and talent training. To foster a good dancer demands a rich background knowledge of culture, history, and art. It will help a lot if the academic circles make further reform on this point."
Two systems take up the dancing education in China. One is more personalized based on the European and American style. The other one is a pyramid system taken from the former Soviet Union.
Feng Shuangbai said, "If here we see a shining pyramid and we want to see more than just one shape, then we need a more flexible structure to offer a larger space for the talent. This championship is such an attempt. It offers more opportunities for young dancers."
This national campus dance championship was initiated in 2008 by the Committee of Lotus Award, China's highest award for professional dancers.
This year, 35 pieces entered the final out of nearly 400 pieces coming around China. More ballet and contemporary works have made a stir. Also, folk and minority dances have seen an increase.
Editor:Liu Fang |Source: CCTV.com