Watch Video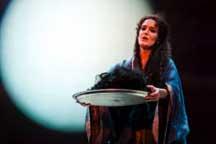 Play Video
Ree-card Strauss's famous one-act opera "Salome" premiered in Beijing recently.
The China National Symphony Orchestra delivered the high-caliber production with Russian soprano Natalia Ushakova in the title role.
Strauss's "Salome" is based on the 1891 French play of the same name by Oscar Wilde. The role of "Salome" requires the volume, stamina, and power of a true dramatic soprano.
The opera is famous for its shocking final scene, where Salome declares her love to the severed head of John the Baptist.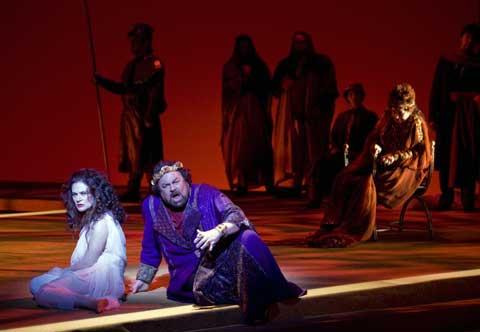 Still of opera "Salome"
The July 25th production, which is also the first full edition to run in the Chinese Mainland, was directed by Li Xincao, who also conducted the performance.
Editor:Liu Fang |Source: CCTV.com