Watch Video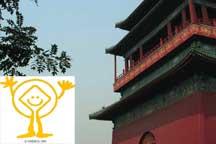 Play Video
The annual meeting of World Heritage Committee is currently being held in Brazil's capital, Brasilia. The primary focus on the second day was heritage protection.
Let's find out more about what's on the minds of the experts.
147 properties were put on the danger list. Among them 31 are considered to be in severe danger. They are scattered throughout 25 countries. The most in any single country was five, all found in the Republic of Congo.
Though China has none enrolled on the danger list, the habitat of the giant panda is a major concern. The devastating Wenchuan earthquake in May 2008 had a significant impact on the already endangered species. In April, experts from the World Conservation Union sent experts to evaluate the current situation.
The World Heritage Committee is not only reviewing the status of listed sites, but the meeting will also analyze the requests to register new sites. Currently, the World Heritage List includes 890 properties as having outstanding universal value.
Among them 689 are cultural sites, 176 are natural sites, and 25 are mixed properties. China has 27 cultural sites, 7 natural sites, and 4 mixed sites.
Editor:Liu Fang |Source: CCTV.com