Watch Video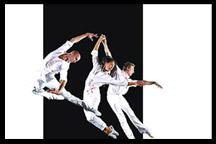 Play Video
Well, given all these facts, it would be safe for us to say that Beijing's performance market presents a mirage of prosperity. More performances, but less profits. Industry insiders say that the excessive speed of development is to blame.
According to one survey, the stage play is the segment that is developing fastest in Beijing's performance market. From January to June this year, there were a total of 1,964 performances of plays, a 38 percent increase from the same period last year.
Pop concerts are also presenting a blowout scene with 51 performances in the first half of this year.
Media insiders say that a blind influx of social funds into the market in recent years has led to their loses.
Zhang Yiming, Chief Media Controller, CPAA Cultural Entertainment Company, said, "There is a lot of external capital flooding into the market. But this is a rather professional market. They don't have enough professional knowledge about operations and artist management. They only set their eyes on the prosperous scene. That's why many have experienced great loses in the market."