Watch Video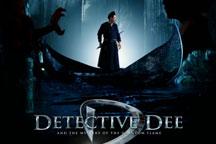 Play Video
And traveling south to Rome The official selections for this year's Venice Film Festival were announced on Thursday. The Festival will screen 79 world premieres and places an emphasis on young directors and independent films.
Premiere highlights include films by directors Sofia Coppola and Darren Aronofsky, as well as the hotly anticipated adaptation of cult novel "Barney's Version." Let's find out more about the big event.
Twenty-three movies, including a surprise title yet to be unveiled, will vie for the top Golden Lion award at the world's oldest film festival, with Quentin Tarantino heading the jury that will pick the winner.
Aronofsky, who won the Golden Lion in 2008 with "The Wrestler", will be opening the festival with "Black Swan", a psychological thriller set in the ballet world starring Natalie Portman, Vincent Cassel, and Winona Ryder.
Also screening on the opening night will be Robert Rodriguez's "Machete" with a starry cast including Robert De Niro, Jessica Alba, Michelle Rodriguez, Don Johnson, Danny Trejo, and Steven Seagal.
The festival will also mark the 70th birthday of martial arts legend Bruce Lee, who died in 1973, with an opening night screening of "Legend of the Fist: The Return of Chen Zhen".
The movie by Hong Kong director Andrew Lau, follows Chen Zhen, the hero of the 1972 kung fu hit "Fist of Fury" originally played by Lee, and stars Donnie Yen and Shu Qi.
Independent cinema and young directors - the average age of film-makers in competition is 47 - dominate the main line-up, which is slimmer than last year's and features five U.S. films.
The festival, which has a budget of 12 million euros and often serves as a launching pad for the Oscar awards, runs September 1st to 11th.
Editor:Zhang Pengfei |Source: CNTV.CN