Watch Video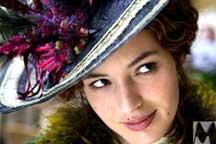 Play Video
Summertime is fun time all around China and the entertainment business has plenty of fun in store for anyone in the mood to get out there and enjoy some shows.
So, get out a pencil and your calendar as we present the Coming Attractions for the week ahead.
Play with Mickey Mouse and Donald Duck, Dance around Snow White. These things that kids often dream about can now come true as Disney bring its three classic fairytales to Shanghai Majestic Theatre on both August the 7th and 8th. Mickey, Minny, and Donald Duck are about to embark on their journey through the wonderland of Snow White, Cinderella, and Beauty and Beast. The audience's little friends will be invited on the stage to mingle with the lovely characters in singing and dancing.
A photo exhibition capturing the resilience of urban refugees is on display at the Three Shadows Photography Art Center in Beijing. The show attempts to raise more public awareness of those long forgotten people living in the cities who have suffered neglect for such a long time. Entitled "Invisible in the Cities: The Lives of Urban Refugees," the stark black-and-white photo exhibition by photographer Zalmai vividly documents the struggles and hopes of refugees displaced within their own countries of South Africa, Malaysia, and Colombia. The exhibit runs through August the 19th.
French director Luc Besson's latest big-screen production "The Extraordinary Adventures of Adele Blanc-Sec" is about to hit cinemas across China on August the 3rd. The film is adapted from a comic adventure series written by French artist Jacques Tardi. Set in the early 20th century, Adele-Blanc-Sec, an intrepid young reporter, will go to great lengths to achieve her goals of discovering ancient secrets regarding Egyptian mummies. Meanwhile in Paris, there's widespread panic after a prehistoric pterodactyl egg inexplicably hatches. The bird subjects the city to a reign of terror. But nothing fazes Adele, whose adventures reveal many more extraordinary surprises.