Watch Video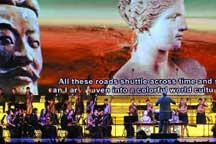 Play Video
The World Music Education Conference opened in Beijing on Sunday night. The top level academic event among music educators and young musicians worldwide has come to China for the first time in its 57 year history.
Under the theme "Harmony and World Future," the show opened with an assortment of ethnic music from home and abroad. Ushjak Muqam, indigenous to northwest China's Xinjiang Uygur Autonomous Region, is a passionate show that highlights the optimism of the Oasis people who always enjoy life despite its hardships.
It was followed by Indian music: Kaafi Thaat Janya, or the Call of the Creek. The melody highlights the lingering sound of flute and tortuous Sitar. That endless, sonorous, and varied Tabla drum shows the gorgeous Indian art.
Sunday night's program highlights one important mission of the International Society for Music Education, which is to protect endangered musical forms from around the world.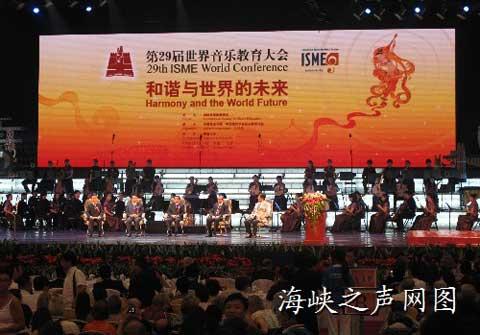 The World Music Education Conference opened in Beijing on Sunday night.
Judy Thonell, secretary general of International Society for Music Education, said, "The musical standard here is very high."
With 7,000 music education professors and young artists from 56 countries and regions attending, the conference is a platform where opinions are exchanged, and ideas are realized.
Zhao Talimu, president of China Conservatory of Music, said, "The conference will broaden our vision of music. Based on school education, our students know Beethoven, Mozart and some of the Chinese music, but this is far from a comprehensive view. The world conference displays musical resources from all over the world. It's important that we recognize a plural world through this platform and acquire a broad vision."
Academic activities include the presentation of papers, round table symposia, workshops, class demonstrations, concerts, and exhibitions. The conference runs until Friday.
Related stories