Watch Video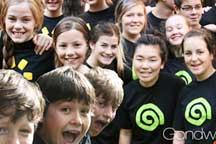 Play Video
Theaters in Beijing have been fully occupied by chorus troupes from both at home and abroad lately.
Hot on the heels of the China International Chorus Festival, which concluded on Monday, the Forbidden City Concert Hall welcomes another choir from Australia - The Sydney Children's Choir.
The troupe presented their repertory of works Tuesday night as part of its 21st birthday celebration.
The night opened with the sacred a cappella chant "Festive Alleluia", composed by Lyn Williams, Artistic Director of the Sydney Children's Choir. The flowing, innocent voices of the Australian children brought a hush over the packed house.
The performance included pieces covering genres from traditional Bulgarian and Finnish ballads, church music, and even Chinese songs. The audience was enthralled by the choir's multi-part voices, and the joy of youth conveyed through the choral sound.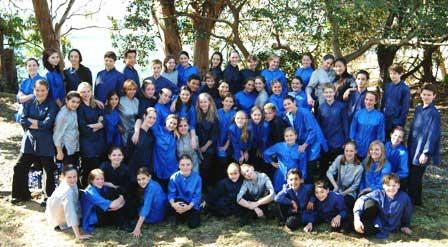 Sydney Children's Choir
Over the past twenty years, the Sydney Children's Choir has built a worldwide reputation for choral excellence. The choir has toured frequently throughout the world performing its Australian choral repertoire to great acclaim for international audiences.
Lyn Williams, artistic director & founder of Sydney Children's Choir, said, "The Sydney Children's Choir was started twenty one years ago. It is comprised of."
Tuesday night's performance is part of the on-going "Gateway to Music" Summer Festival 2010, organized annually by the Forbidden City Concert Hall in Beijing. Every summer, the concert hall will tailor a series of music shows for school boys and girls, who are seeking something interesting to do as an extracurricular activity between semesters.
Xu Jian, general manager of Forbidden City Concert Hall, said, "We're working hard to ensure the good quality of shows while maintaining a low ticket price. The price ranges from as low as 10 yuan to the highest of 100 yuan. With the support from the local government, we are doing our best to create an artistic environment for the younger generation."
Apart from the children's choir from Sydney, the "Gateway to Music" Summer Festival also encompasses a variety of performances, including piano concertos, percussion gigs, and acrobatics.
The Summer Festival at the Forbidden City Concert Hall runs until the end of August.
Editor:Liu Fang |Source: CCTV.com