For years, Donnie Yen worked in the shadow of kungfu action giants Jackie Chan and Jet Li.
Having performed with both, the 47-year-old actor was considered a worthy antagonist, but not necessarily a leading man in his own right.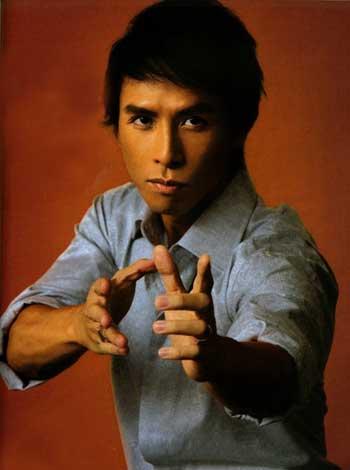 Donnie Yen
But in recent years, with Chan and Li making fewer movies and seeking more dramatic roles, Yen is fast becoming the most prolific Chinese action star.
The dynamic changed after Yen took on the role of Bruce Lee's kungfu master in 2008. His breakthrough role as Ip Man best showcased his personality and was right for the times.
Feature film "Ip Man" was a box office hit, and two years later, the sequel was also successful, grossing equivalent to 34 million US dollars in China in the first half of the year.
It was second only to "Avatar" and outpaced other Hollywood blockbusters like "Iron Man 2" and "Clash of the Titans." Last year, Donnie Yen had three releases.
This year, he has four scheduled, including "Legend of the Fist: The Return of Chen Zhen," which was chosen as one of the two opening movies at the Venice Film Festival in September.
Editor:Liu Fang |Source: CCTV.com