Watch Video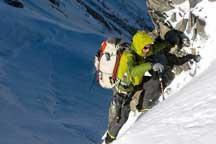 Play Video
A new documentary film about the life of historic mountain climber George Mallory and his world famous excursion of Mount Everest in 1924 is set for release by the National Geographic Society.
The film is a visually majestic effort to shed more light on the man who set out to conquer the last great mystery on Earth at the time.
Mallory, who tragically died while climbing Everest, was considered a global celebrity in the 1920s, but was largely forgotten by the general public until climber Conrad Anker found him in 1999. "The Wildest Dream: Conquest of Everest" is a historical account of Mallory's life, as well as Anker's famous expedition, and a look at the immense challenge Mallory faced when he set out to be the first man to climb the world's highest mountain.
For Anker, the moment that he found Mallory after no one had seen the climber for 75 years was one that he cherishes greatly.
Conrad Anker, mountain climber, said, "It was a very humbling moment, and one that I treat with deep reverence, because every generation builds their ability upon the previous generation, and Mallory set the stage for Tenzing Norgay and Edmund Hillary, who eventually made the summit in 1953, who then set the stage for the ascents in the seventies and eighties, and so by the time I came to climb Everest in 1999, these climbers had all built their experience upon that of George Mallory and Sandy Irvin."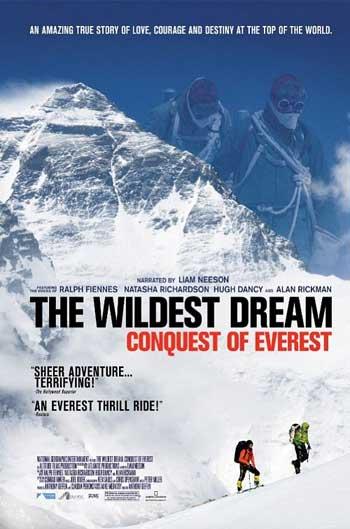 Poster of "The Wildest Dream"
In "The Wildest Dream," Anker and filmmaker Anthony Geffen set out to recreate Mallory's 1924 climb, using equipment similar to what they used to get a sense for how difficult it was. Anker realized that he was risking his own life with the climb, and had to convince his wife and himself that it was worth it.
Conrad Anker said, "Contrasting current climbing gear and period clothing from 1924, it doesn't diminish the effort needed to climb the mountain in modern times, but it certainly increases the appreciation we have for these pioneering climbers. There was no map, there was no GPS, there was no radio, no SAT phone, no iPod, they didn't tweet about going up, there was none of that, they walked off the edge of the map, they looked at the mountain and they said 'that's where we're going to go."
After studying the life of Mallory, whose famous words in response to a reporter asking why he wanted to climb Everest - "Because it's there" - Anker came to deeply respect the fallen climber, and took away several lessons from his life. Chief among them is the notion that taking risks can be a good thing.
Related stories
Editor:Liu Fang |Source: CCTV.com