Watch Video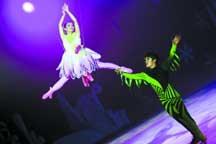 Play Video
For many sweltering beneath Beijing's summer sun, the idea of cooling their heels in a large ice theater has some practical appeal. China's first ice acrobatics theater officially opens on August 8th in Beijing. And this is just one of the options for you as you enjoy a variety of summer holiday entertainment all across China.
With Beijing in the middle of a heat wave, the allure of ice is at its maximum. The new show called "The Illusive World of Aurora" is bringing the traditional on-the-ground acrobatics onto a stage made of sleek ice. It will be staged at the Longtan Park in downtown Beijing twice every evening. During the day, the ice rink will be available for public skating.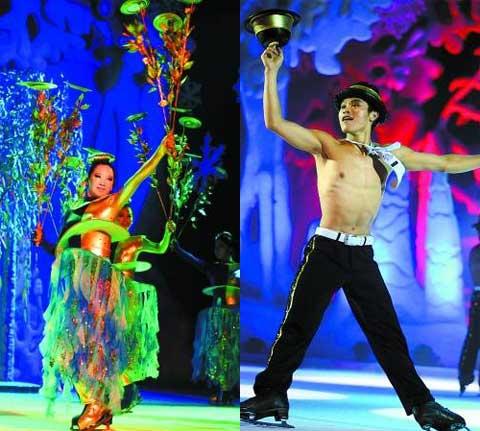 Ice acrobatics "The Illusive World of Aurora"
Grammy and Oscar winning composer/conductor Tan Dun took a modern approach in producing an unique show by bringing Kunqu Opera classic "The Peony Pavilion" away from the stage and into the natural setting of the Kezhi Garden in Zhujiajiao water town in Shanghai. The Peony Pavilion is shown on Fridays, Saturdays and Sundays between June and October.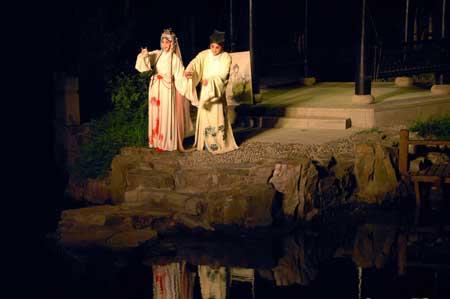 Tan Dun's "The Peony Pavilion"
During their summer vacation, kids can experience what it's like to create art at the National Art Museum of China in Beijing. At the commemoration exhibition dedicated to the late artist Wu Guanzhong, young visitors are encouraged to draw their own understanding of Wu's work. Wu's students will come to help the kids and answer their questions. Kids are also invited to do some random drawing on a long canvas placed in the corridor.