Watch Video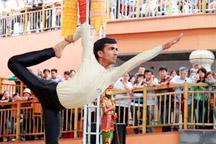 Play Video
As the birth place of Yoga, India is celebrating its National Pavilion Day with a promotion of the healthy exercise. Staff members from the India-based Morarji Desai National Institute of Yoga teach some of the most popular poses to Expo tourists.
Yoga has been practiced in India for more than five-thousand years. The popular exercise strengthens both body and mind. As the only government-funded university, the Morarji Desai National Institute of Yoga enjoys a high position in Yoga education and practice. As part of the national pavilion day celebrations, staff members teach tourists some of the signature poses.
Performing on the stage is a Chinese girl named Liu Yiyang. She's the only foreign student among the 100 enrolled every year at the Institute. For her, three key elements are crucial to the practice of Yoga: Happiness, Health, and Harmony.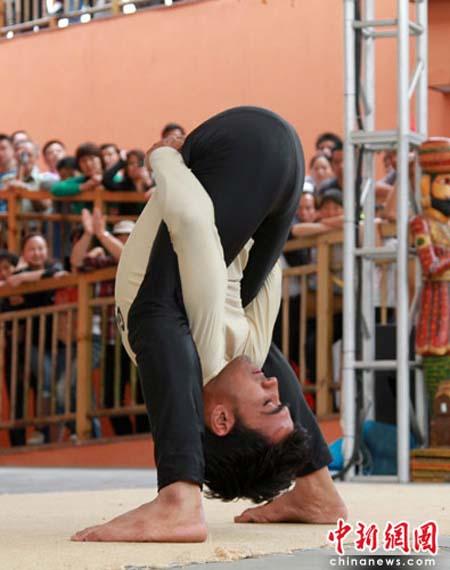 Indian yoga practitioners twist their bodies into the shapes
of camels, peacocks and cobras during a yoga demonstration
in the India Pavilion at the World Expo in Shanghai on Monday,
June 14, 2010. Many Indians believe that yoga along with
meditation can cure certain ailments. [Photo: chinanews.com]
By practicing Yoga, Indian people believe that the training of body and spirit can eventually lead to the achievement of a harmonious life.
Related stories