Watch Video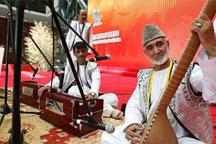 Play Video
The war-torn country of Afghanistan is putting its rich cultural traditions in full view in Shanghai. The south-central Asian country celebrates its National Pavilion Day on Thursday at the ongoing World Expo.
With a theme of "Heart of Asia, Land of Opportunities and Resources", the Afghanistan Pavilion is a reconstruction of the famous Blue Mosque of Herat. The rich blue and green mosaic tiles take visitors right into the stories of the Oriental Nights and attract them to move inside.
The Rahimy Collection of Afghan Treasures displays more than 400 unique exhibits. The objects of daily use, antique rugs and textiles, traditional silver jewelry, corals and musical instruments show the time-honored history and brilliant culture of Afghanistan.
The bazaar inside the pavilion sells handicrafts, nuts and dry fruits, jewelry, textiles, spices and herbs.
There are also several examples of traditional attire and a tent like those used by nomadic tribes. Visitors are encouraged to go inside the tent to experience authentic Afghanistan way of life.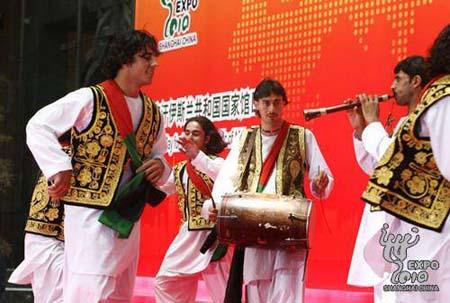 Performance at the ceremony
Afghanistan, meaning "Land of the Afghans" has been around for a millennium. It has a complex history that has survived either in its current cultures or in the form of various languages and monuments. Different regions of the country have their own unique traditions, reflecting the multi-cultural and multi-lingual character of the nation.
The art of making carpets has been prominent for centuries. Afghanistan is known for making beautiful oriental rugs. The Afghan carpet has certain prints that make them unique to Afghanistan.
To round out the celebration of their Pavilion Day, the Afghan National Dance Company staged their traditional music and dance performances.
Related stories