Watch Video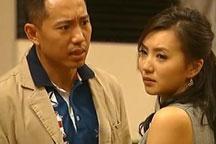 Play Video
And on a slightly larger stage the Beijing People's Art Theatre is scheduling a re-run of Cao Yu's first play "Sunrise" to mark the 100th birth anniversary of the Chinese playwright. The production will feature a brand-new cast and remain loyal to the original 1956 version.
Sunrise is currently on rehearsal phase at the Capital Theatre.
The new version promises a down-to-earth reproduction of the original script. The actor's lines will not be altered in the process of stage dramatization. It will be a complete and accurate Sunrise.
Ren Ming, Deputy Director, Beijing People's Art Theatre, said, "A classic play is both deep and critical. The characters in Sunrise will be perpetual and classic despite the elapse of time. "
The new version features Chinese actress Chen Hao in the lead role of Chen Bailu.
Chen Hao, Actress, said, "Our performances try to keep the essence of Cao's story. It's will be a vintage play. "
One of the signature pieces of Cao Yu, Sunrise is also the first show to ever premiere in the theatre since its establishment in 1956.
The current production will premiere in Beijing from September 9th to 19th before the cast and crew embark on a southward journey to Cao's hometown in Qianjiang of central China's Hubei province. The show will then run from three days from October 26th.
Editor:Zhang Pengfei |Source: CNTV.CN