Watch Video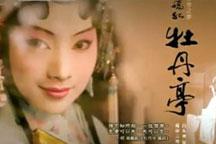 Play Video
The same year when Shakespeare wrote "Henry IV, Part II" & "Much Ado About Nothing" in 1598, his contemporary in China, Tang Xianzu completed his masterpiece "Peony Pavilion."
Over the centuries, the charm of this ancient classic has never faded. Today's artists are again reviving the masterpiece, but this time with a creative approach that will share the love story with a wider audience.
No better stage can match the romance of "Peony Pavilion" than this century-old delicate garden. For it is in such surroundings that the love story takes place.
In a dream at Peony Pavilion, Du Liniang falls in love with Liu Mengmei, who she never met in real life. Ultimately, she pines away and dies for longing. Opposed to the tragic fate of dramatic counterpart Juliet, Du regains her life due to the force and power of her devoted love.
Choosing to stay away from any modern audio devices, the ancient tunes of Kunqu opera are simply accompanied by a Chinese lute, a seven-stringed zither, and the natural sounds you might catch within the garden.
It's how the production's Artistic Director Tan Dun creates his "organic production." The Grammy and Oscar winning composer and conductor believes that being natural is to be universal.
Tan Dun, Artistic Director, "Peony Pavilion", said, "Why do we bother to put it in a natural setting? The grass and the woods have their own emotions and dreams. There is no need to interrupt them. This is so natural and such a feeling is aroused only in such a natural setting. The inspiration of the art is perfectly combined with various forms, for instance the water, the breeze, the rocks, the bridges around you. I think it's a completely logical artistic choice that cannot be duplicated."
"Tan Dun is known for stripping off the additives simplifying expression to make it as natural as possible. But some artists are doing the opposite. China's Central Ballet Company is challenging the very way that "Peony Pavilion" was meant to be performed. In their experimental version, they reinterpret this ancient Chinese classic with surprising mix of east and west."
Don't bother trying to define this show.
Excerpts from French impressionist Debussy are orchestrated with a few sung lines of Kunqu opera. Abstract stage design sets off the three ballerinas' twist to complete one role.
Any expression that can embody the inside world of Du Liniang could be lent and blended in.
Fei Bo, Choreographer, Balllet "Peony Pavilion", said, "We don't care whether it's an art form of the west or the east. As long as it can served to express the figure. For instance, typical upper body movements of China's classical dance are mixed into the dancer's symbolic ballet footwork."
The 30-year-old choreographer is at the core of an international team that is ambitious to share China's classic love story with a wider international audience.
Audience Member from Russia, said, "The performance is refined, exquisite and elegant from beginning to end. I appreciate it a lot. I read the novel of 'Peony Pavilion' which was translated in Russian more than 30 years ago when I began to learn Chinese and its culture."
Reading the love story of "Peony Pavilion" opens an easy and enchanting access to a full and deep look of medieval times in China.
For foreign viewers, "Peony Pavilion" is better known through the youth edition of Kunqu opera backed by Taiwan writer Pai Hsien-yung. Whether in China, Europe, or America, the youth edition is always enjoyed by a full house. It's been staged nearly 200 times since its debut in 2004... a miracle for traditional Chinese opera.
The established youth edition, the creative ballet version, or the one strolled in an ancient garden... it's hard to know what comment the original writer Tang Xianzu might have about them, but it's certain that none of these will be the last effort. It seems there will always be artists who want to bring China's ancient classic literature to a wider audience, overcoming the boundaries of languages, cultures, and nationalities.
Editor:Zhang Pengfei |Source: CNTV.CN