Watch Video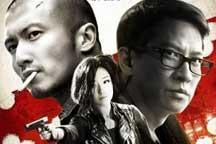 Play Video
Nicholas Tse and Nick Cheung reunite with their "Beast Stalker" director Dante Lam for new hard-boiled police thriller "The Stool Pigeon." The film premiered in Hong Kong this week.
The two stars reverse roles for the new film.
In Lam's 2008 action fest, "Beast Stalker," Tse played the uncompromising cop, and Cheung a nasty kidnapper.
This time, Nick Cheung plays a policeman determined to hunt down a big-time criminal, while Nicholas Tse is the informant, or "stool pigeon" picked out of the underworld and squeezed for information.
Cheung's character is forced to push Tse more and more to get the information he needs to catch the bad guy, and Tse must come to terms with his broken life as an informant.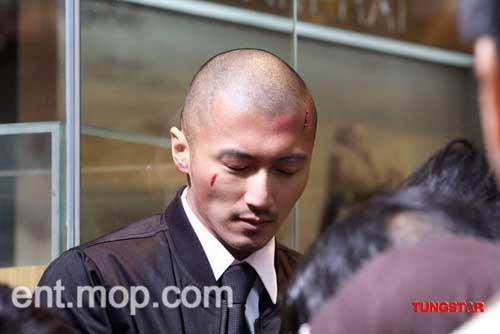 Still of "The Stool Pigeon"
Nicholas Tse said, "I think we were very lucky this time, the entire crew was working together again, our understanding had increased a lot, the most important thing being, our mutual trust, with the director, with all the actors."
The film is also a new outing for Taiwan actress Kwai Lun-mei, who was cast against type, leaving the good girl characters she's played in the past behind to play the gang leader's girlfriend.
"Stool Pigeon" goes into general release in Hong Kong from August 26th. It will also be released in Chinese mainland the same week.
Editor:Liu Fang |Source: CCTV.com