Watch Video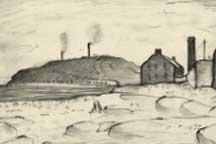 Play Video
A private collection of LS Lowry paintings is going on sale this autumn. In all, 21 paintings are being placed on the auction block by their owner in the UK in order to save something else that he loves even more.
Selwyn Demmy loves art, but he loves his animals more.
That's why the entrepreneur has decided to sell his art collection, a set of paintings by LS Lowry.
The 21 paintings by the famous British artist will be auctioned off by Christies in November.
But what has that got to do with goats?
With the sale, Selwyn Demmy wants to raise money for his animal sanctuary.
He says he has been running it for over 25 years.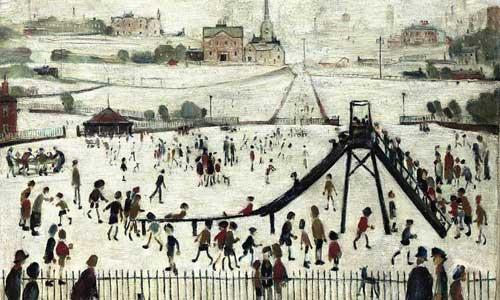 The Playground
Selwyn Demmy, entrepreneur, said, "1983 I moved here and as I say it's two little goats here, a year or two went by and they didn't bother me and then there's the other one and then I got more interested and you can see how well organized it is, everything's got a name, everything's got a label, everything very detailed."
Demmy, who was born around the corner of Lowry in Salford, began collecting works by Lowry in the early 1990s.
The collection of drawings and paintings includes landscapes and seascapes, as well as his trademark industrial city depictions.
They date from the 1920s to the 1960s.
Laurence Stephen Lowry's works depict the industrial landscapes of Northern England during the early 20th century.
His distinctive style included figures often referred to as 'matchstick men'.
Philip Harley, auctioneer at Christies, says that Demmy's collection is remarkable.
Philip Harley said, "They cover a huge range of works from the earliest period in the 1920s right through to the late 60s and they cover different subjects and really it's the biggest collection and the most important collection that we're aware of in living memory."
The works will go under the hammer on November the 11th.
Editor:Liu Fang |Source: CCTV.com