Watch Video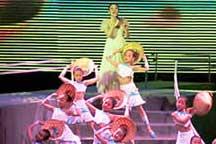 Play Video
600 young music lovers from around China have come to Beijing.
Here, they'll be singing their hearts out and presenting a few musicals, all to highlight the Ministry of Culture's current performance week called "Grow up With Music."
Let's take a closer look from the opening show on Sunday.
It's a story about a neighboring planet. These young performers are singing what they can imagine about the mysterious red planet Mars. They might not be professional singers, but they all share a big passion for music.
They are among 600 children who will show their talent this week in Beijing. Organized by the Ministry of Culture, the event is staging nearly 20 children's musicals. All are original productions, covering a wide array of inspiration from school time and family life, to fairy tales and some of the latest topics of public concern.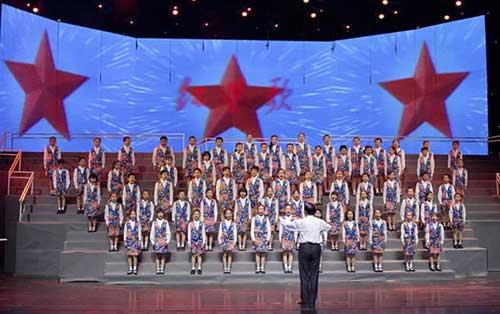 600 young music lovers from around China have come to Beijing.
Li Hong, deputy director of Social Cultural Dept., Min. of Culture, said, "This event is the biggest of its kind since the founding of new China. It's an attempt of the government to support and promote children's musicals, which is not yet strong nor fully developed in China. Though it can't be measured in amount, the edification of music is big for the growing of a person, especially when a child can participate in a musical. I'm very surprised to see today's show. It's great! They did a good job. They didn't have any performance experience on stage but only received some training during this summer vocation."
Getting children involved as much as possible aims to enrich the life of the younger generation. This program tries to achieve that goal through musicals. It also helps those who are doing music for children to get in close touch with their target audience.
All the tickets are free, and booking is available online. However, the total of 5-thousand tickets available is far less than the 100-thousand applied for. It 's a case that epitomizes the country's reality, that is the imbalance between supply and demand for children's drama.
In search of a solution, the event will also invite experts and insiders to find ways to balance the equation.
Editor:Liu Fang |Source: CNTV.CN