Watch Video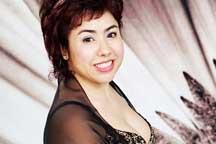 Play Video
She's hailed as the Nightingale by different nations for her clarion and powerful top voice. She's permanently employed by the National Opera House of Finland and the Malmo Opera House of Sweden.
A coloratura soprano born in Xinjiang of the Uygur origin, Dilber has achieved tremendous success overseas. But in recent years, she's turned her gaze back to her home country, and is engaged in original Chinese works.
What role better fits Diber than playing a Uygur girl in a love story that takes place in Xingjiang, her childhood home?
Well, she's got her chance. In "Romance of Rawap", an original Chinese opera, Dilber plays Anargul, the daughter of a wealthy man. But due to the huge gap in social status between her and her true love, and the pressure from her father, the young lovers leave their hometown.
Dilber said, "Opera singing is a western style of singing. Then suddenly we have a Chinese opera, and it's based on a Uygur story. I'm a Uygur, so this is really the best I can ever get actually."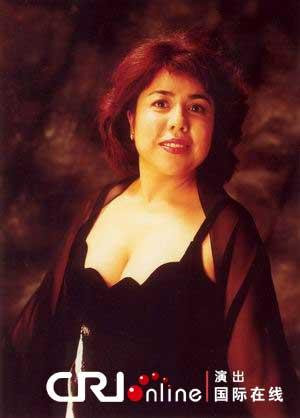 Soprano Dilber
"The composer, Mr.Jin Xiang, has lived in Xinjiang where I was born. He lived there for almost twenty years. He considers Xinjiang as his second home. He said 'I would like to write this part for you.'"
Jin Xiang, composer, said, "Dilber is talented and committed actress. She devotes herself to her singing career. The blood of the fine Uygur tradition runs through her veins. So she's definitely the best choice for this opera. She's sensitive to the music, and she's capable of bringing out the unique characteristic of the Uygur culture."
Dilber said, "This is the best opera I've got from Mr.Jin Xiang. I'm really honored and I thank him, because I could hear in the music that everybody has a very beautiful part to sing, to express his or her role."