Watch Video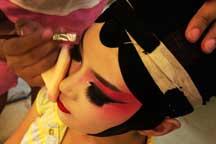 Play Video
After presenting several musical dramas including "A Handful of Wild Jujube," "Autumn Begins," and "Liberation," Shanxi Province is again combining China's traditional culture with a large-scale musical drama.
Their latest production, "Women Generals of Yang Family," presents China's first musical accompanied by drums.
"Women Generals of Yang Family" is entirely composed of Jiangzhou music accompanied by drumbeats. This drama tells the story of how women bravely fight the enemy to protect their country without consideration for their own safety.
The unique feature of this production is that 90 percent of the performers are female drummers. They used eighteen skills to present every character's emotion and the unpredictable battle scene. They successfully integrate the strength of the drum with the gentle touch of women.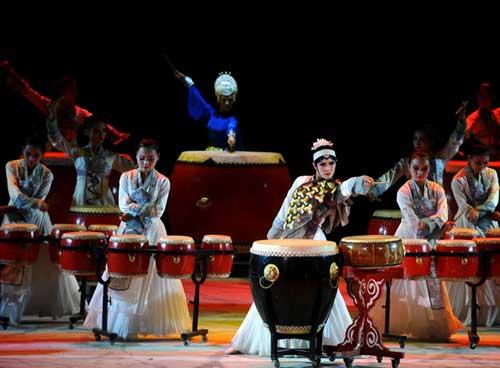 Still of "Women Generals of Yang Family"
Jiangzhou music accompanied by drumbeats had its origins before 2000 AD. This traditional art was among the first to be selected as part of China's intangible cultural heritage of humanity.
Up to now, it has been presented to audiences in only one form. This new production integrates lots of artistic elements, including symphony, drama, dance, and shadow play. In this way, the meaning has greater impact.
After the debut, this musical drama will be presented to audiences in the Great Hall of The People in Beijing on September 18th. In the meantime, the show will begin its national tour.