Watch Video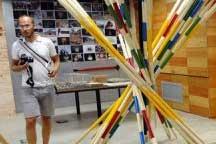 Play Video
The 12th International Architecture Exhibition known as the "Venice Architecture Biennial" had its opening ceremony on August 29th. The event will last for three months.
And this year, China is attending for its third time with six artists taking their new work to the exhibition and presenting the main theme "Meet With China."
Collectively, the designs are giving onlookers a brand-new experience and also providing opportunities for interaction.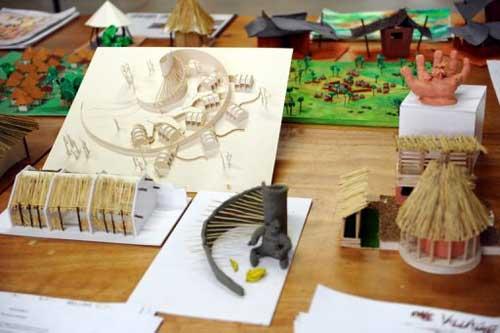 Projects from Rwanda on display at the Venice architectural Biennale
Under the bright sunshine in Venice, two landscape settings "Yi Garden" and "Stream Watermarking" first attract visitors' attention.
"Yi Garden" is a work by architect Zhupei. It presents a ray-changing garden space by combining the change of daily sunlight.
Architect Zhu Yufan's "Stream Watermarking" reminds people of a scene from a traditional game. The scene is that lots of people are sitting around a stream one by one.
The first person puts a cup with wine into the stream. If the cup stops in front of someone in the stream, that person has to drink the wine. This work can be shown with different glasses following the route of the stream.
Designers Wang Chaoge and Fan Yue's work "Air Wall" smartly use simple light and wind tunnels in combination, presenting dynamic and boundless space to the audience.
Artists Xu Lei's "Notes" and Wang Wei's "Temporary Space" are works focusing on people and space.
Besides these excellent works, "Asian Life Attitude" located in Hangzhou has been invited as special item to be presented at the exhibition.
This is the second folk item to be invited after the first invited work "Commune Under China's Great Wall" in 2002.
Related stories
Editor:Liu Fang |Source: CNTV.CN