Watch Video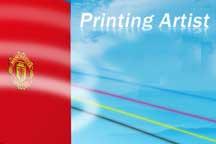 Play Video
As e-books and on-line purchases become a more significant part of the publishing industry, the traditional printing and publishing houses face great challenges.
Today, we'll take a closer look at how one company is winning the competitive battle.
Ten years ago, Japan's Nigensha Publishing was a model for many of their Chinese counterparts, but earlier this year it was taken over by Artron Enterprises.
How did Artron make it? The company's transformation depended on a clever mix of art and high tech. They set their standards high and refined: Artron became the printing artist. Take a closer look at these publications, and you'll understand better what that means.
And, this is the largest data base of Chinese art work around the world, also the core of Artron. It contains more than 20-million pictures and 6,000 books and more than 50-thousand artists' files and works.
The company gets great support from the local Shenzhen government. And Artron's corporate culture encourages innovation by being open to outside ideas. They may import advanced equipment, or invite experienced experts from home and abroad to provide training. Their efforts helped Artron win nine prestigious Benny Awards.
All the fame has made 20 percent of Artron's business international. In 2005, Shenzhen put in 850-million yuan, or some 125 million US dollars to support a series of models of the culture industry. Artron is one of the companies that has benefited.
Now Artron has set up operation centers in Beijing, Shanghai, and Shenzhen. Their products offer more than 20 kinds of services covering 9 sectors of creative fields in the culture industry.
Editor:Liu Fang |Source: CNTV.CN