Watch Video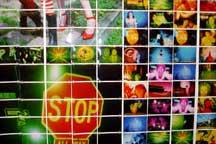 Play Video
What's colorful, unpredictable, and often brilliant? Well, I'll tell you my best answer: lomography. It's a unique approach to photography, emphasizing casual snapshots and low-cost cameras and processing.
So, it's no surprise that it has captured the hearts of many young people around the world, and is gathering quite a crowd among China's youth.
Today, we're going to get in on the excitement as well, as we visit a lomography store in Beijing to see what the commotion is all about.
Who said picture-taking was a technical matter? Not here. One look at these cameras and you'll get an idea of the LOMO culture. Yellow, Red, Blue, different colors, different models, and different crazy functions.
Who would've thought of that all the beautiful images here are all taken by cameras like this, which is like toy more than anything else. Well, this type of picture taking is called lomography. It's more than just photography but more like a lifestyle or special culture of its own. All the pictures you get will be full of surprises and I'm here with all the different types of cameras. I'm gonna take one of those for a test run.
Before I get started, I got some expert advice from a few pros. What's there to know about lomography? The story all started here with this small black camera.