Watch Video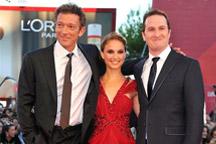 Play Video
The new Darren Aronofsky film, "The Black Swan" opened the 67th Annual Venice Film Festival Wednesday. The proceedings began with the jury holding a mid-morning press conference.
Led by Jury President Quentin Tarantino, this year's award judges include director Guillermo Arriaga, actress Ingeborga Dapkunaite, composer Danny Elfman, director Luca Guadagnino and director Gabriele Salvatores.
The judges will be in charge of deciding who is awarded the much coveted Golden Lion award, as well as other official prizes.
Quentin Tarantino, Jury President, said, "We look forward to all the films of the wonderful film makers who are here and the films that we will see and we hope that they invade our dreams and fill our passions. And I just want to say for all of us amore cinema."
The dark thriller "Black Swan" officially opened the festival Wednesday evening with its world premiere at the Palazzo del Cinema.
The psychological melodrama stars Natalie Portman as a New York City ballerina trying to surpass herself and her rivals, as she strives for perfection and her dream role in "Swan Lake."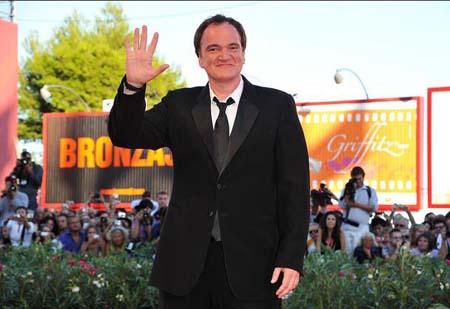 Quentin Tarantino attends the Black Swan premiere during the 67th Annual Venice
Film Festival.(Photo by Pascal Le Segretain, Getty Images)
The opening film which is showing in competition also stars, Vincent Cassel as the artistic director, Mila Kunis as the new dancer and understudy and Winona Ryder as the ailing ballerina.
Other films showing on opening night, although not in competition, include Andrew Lau's "Legends of the Fist: The Return of Chen Zhen" and Robert Rodriguez's "Machete."
The festival runs through September 11th.