Watch Video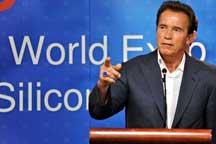 Play Video
Governor of California, Arnold Schwarzenegger, visited the World Expo on Sunday and announced a plan for Silicon Valley to bid for the 2020 World Expo.
If successful, it would be California's first time to host the event since 1940.
During the former film star's visit to Expo park, Schwarzenegger held a news conference and said he enjoyed learning from China's experience on how to build the expo and how to make it successful.
Schwarzenegger also engaged in a little window-shopping of China's new high-speed train lines while peddling Californian exports and tourism in China.
The last time the United States held the World Expo was in New Orleans in 1984.
Hot on the heels of the Shanghai World Expo, a total of 15 countries and cities around the world are applying to host the 2020 World Expo including Thailand and Australia.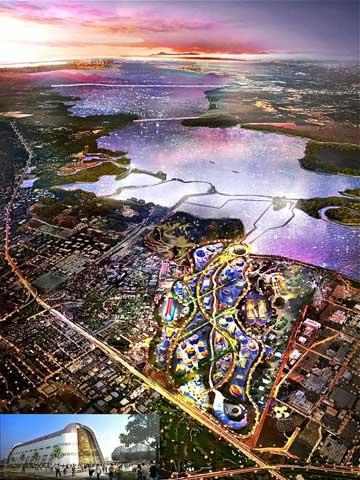 A proposal to hold the 2020 World Expo at Moffett Field in
Mountain View is expected to be submitted next year. This
artist's rendering of the site was released Sunday.
Related stories
Editor:Liu Fang |Source: CNTV.CN