Watch Video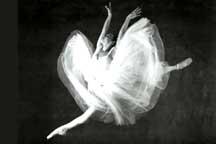 Play Video
The National Ballet of Cuba, one of the top ballet companies in the world, performed one of its repertory stage pieces at the Great Havana Theater last Friday in Cuba.
The show was staged to celebrate the 50th anniversary of the establishment of the diplomatic ties between Cuba and China.
The night of performance consisted of not only one of the troupe's repertory programs, but also a specially tailored piece called "Dancers", choreographed by Alicia Alonso, founder and artistic director of the National Ballet of Cuba. The piece is inspired by Chinese folk numbers "The Clouds Chase the Moon", and "Perfect Conjugal Bliss."
Alonso has visited China many times and performed for Chairman Mao Zedong.
Alicia Alonso said, "The Cubans treasure very much the friendship with their Chinese counterparts. And I believe the Chinese think the same way too. The friendship between the two peoples will continue for good."
The National Ballet of Cuba was established in 1948. Over the past decades the company has become one of the leading ballet troupes the world over, gaining a solid fan base for its high artistic standards and dancers' technical skill.
Liu Yuqin, Chinese ambassador to Cuba, said, "The friendship between the Chinese and the Cubans has lasted for the past fifty years, and it will continue to grow and prosper."
The National Ballet of Cuba first visited China in 1960. Over the years, the troupe has toured China three times, performing for Chinese people from all walks of life.
Editor:Liu Fang |Source: CNTV.CN