Watch Video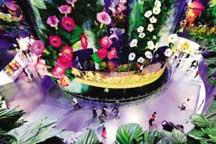 Play Video
With a long history of World Expo participation, Russia expects its pavilion in Shanghai to polish its more modern image.
Instead of showing off its long-hailed cultural feats, such as poetry, drama, ballet, painting, or music, this time the nation's goal is to highlight its technological achievements and share with visitors its vision for the future.
Look around Russia Pavilion and immediately you will be impressed by the country's effortless pursuit of high technology.
One spotlight of the pavilion shines on the Skolkova Innovation Initiative. The plan aims to turn the city of Skolkova, located in the suburbs of Moscow, into the Russian equivalent of Silicon Valley.
And another exhibition deals with the subject of "New Energy Sources." It showcases the latest achievements of Russian scientists. Most importantly, all this success from research labs is being applied to people's daily lives in an effort to make urban life more comfortable, convenient, and eco-friendly.
And what would a city look like if it were designed by kids? This intriguing question has been answered by ten works painted by Russian children. These works were selected from entries of a painting contest in Russia. Through their work, the children have expressed their strong desire to live in more colorful and vibrant cities.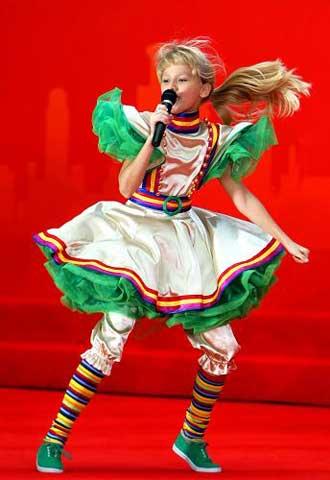 Russia National Pavilion Day was celebrated at Expo Park
on Sep.28, 2010.
The second floor of Russia Pavilion has been heavily inspired by Soviet author Nikolai Nosov's book "Adventures of Dunno and His Friends." The whimsical design presents an ideal city resembling the one in the fairyland, showing a flair for color and fantasy.
When their journey through Russia Pavilion ends, visitors realize that it is a paradise not only for children, but everyone.
Related stories
Editor:Liu Fang |Source: CNTV.CN