Watch Video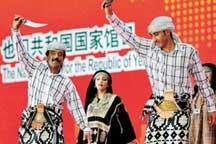 Play Video
Located on the Arabian Peninsula in Southwest Asia, the Republic of Yemen is one of the earliest places inhabited by humans. It has a written history of over 3,000 years.
Now, Yemen Pavilion is being featured at the Shanghai World Expo.
Yemen has been at the crossroads of Africa, the Middle East, and Asia for thousands of years thanks to its position on the ancient spice routes. It has an estimated population of 23-million people. As one of the underdeveloped countries, Yemen's economy depends heavily on its oil reserves.
Brimming with Arabic flavor, Yemen Pavilion at the Shanghai World Expo has been designed as a miniature of the capital city Sanaa.
Sanna is an oasis amidst the rugged Sarat mountains along the southern tip of the Arabian Peninsula. The old fortified city has been inhabited for more than 2500 years, and contains a wealth of intact architectural gems.
Sanna was declared a World Heritage City by the United Nations in 1986. Efforts are underway to preserve some of the oldest buildings, some of which are over 1000 years old.
Sanaa's bustling markets hum with merchants selling ornate hook-shaped knives. The traditional handicraft is serving as status symbols for Yemeni men. And they have made their way to the Shanghai Expo.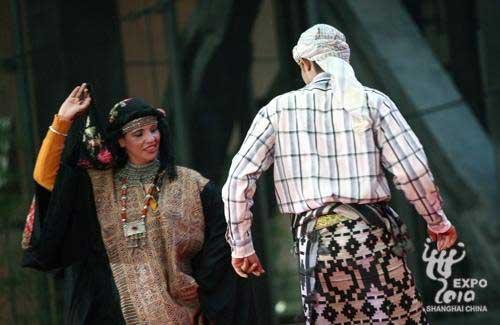 Yemen celebrates pavilion day at World Expo
Known locally as "jambiya", these ornamental knives are fashion accessory for Yemeni men more important than ties and suits. A boy would receive their first jambiya as a gift to mark manhood at 13 to 15.
Yemen is a conservative Muslim country, and the majority of women live within strict accordance to religious tradition. However, Yemeni women are now opened up to more rights and opportunities with social development. They are now enjoying more freedom concerning clothing, work, and marriage.
Related stories