Watch Video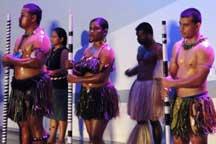 Play Video
Nauru is an island nation in Micronesia in the south Pacific. To its northeast is the US state of Hawaii and to its southwest, New Zealand.
On Tuesday, Nauru celebrates its national pavilion day at the World Expo in Shanghai. Formerly known as Pleasant Island, it's easy to see how its location and geological features make living there so pleasant.
Nauru, the tiny island country located near the equator, used to be a paradise for its residents. It was surrounded only by the scenery of coconut trees and flocks of sea birds, without being bothered by mosquitos and pests, or the hustle and bustle of the outside world.
That all ended at the start of the 20th century when phosphate mining began on the island. For millions of years, sea birds that had taken sanctuary on the island left droppings that formed a thick layer of phosphate rock close to the island's surface.
From then on, the country's economy relied on the exploitation of the resource. Due to the income from phosphate mining, the Nauru people boasted the world's highest per-capita income in the 1960s and 70s.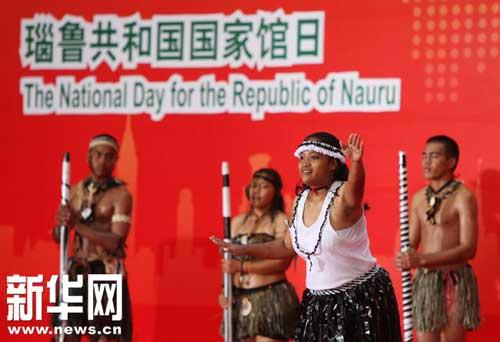 Nauru celebrates its national pavilion day at the World Expo in Shanghai.
The residents also enjoyed high welfare status. By investing a little money, they could get services like water, electricity, telephone, and medical care.
But with the exhaustion of the phosphate after nearly a century's mining, Nauru's government has resorted to other measures keep their people's life standard.
The country has set up hotels, beer factories on neighbouring islands, invested in forests in the US, and built a fifty-two storied skyscraper in Melbourne. They call it "Home of Nauru" and plan to transport the island residents there when their homeland is no longer suitable for habitation.
The country is also tapping its rich fishing resources, and tourist attractions.
Now, it has visa-free contracts with some seventy countries aiming to make tourism a new rich source of income for the country and its people.
Related stories