Watch Video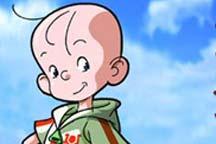 Play Video
Sanmao, which translates as "three locks of hair", is traditionally a popular nickname for children, especially around the Yangtze River Delta region. But one Sanmao is extremely well known for his adventures. And now the old comic figure is fighting against new challenges.
Sanmao got a new enemy in his latest adventure -- pollution. Protecting the planet accounts for three out of five seasons of the new 111-episode series called "Wanderings of Sanmao." The other two are adapted from the original comic created by Zhang Heping in the early 20th century.
Throughout the ages, one thing will never change, the upright, optimistic and persistent personality of Sanmao. Those traits have always been his secret weapon to fight difficulties, whether in World War II or in the War of Resistance Against Japanese Aggression, and even in today's China as it undergoes profound changes.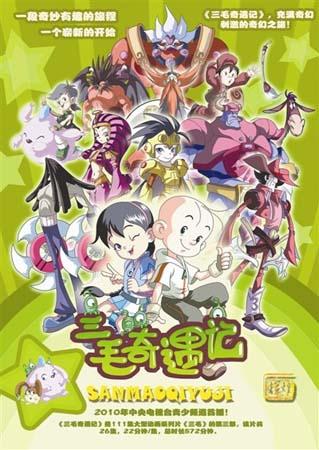 Poster of Sanmao's new adventure
Sanmao's new adventure will be screened every morning on the Children's Channel on China Central Television starting Monday.
Related stories