Watch Video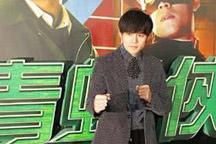 Play Video
The super star of mando-pop Jay Chou promoted his first Hollywood film "The Green Hornet" on Monday. He took on the sidekick role as a kungfu, coffee, and car customizing expert.
Best-known for his Mandarin R&B music, Chou has ventured over to Tinseltown, working with Hollywood director Michel Gondry to film a 3D movie based on the original comic.
The movie is a re-make of an early TV series, in which the late Bruce Lee played a crime-fighting chauffeur named Kato. The movie helped popularize martial arts in America, and launched Lee's career in the process.
Chou, who has starred in and directed a number of Chinese films including last year's "Kung Fu Dunk", said he had his own take on the character of Kato.
Jay Chou said, "I went on the Internet to look at the film clips by him, Bruce Lee, and I found it very difficult to follow his moves. If I can't imitate certain moves, I resorted to alternatives. So that's why I had to deliver a little piano performance in the film, to make the character more romantic."
The film's protagonist Britt Reid, played by Hollywood funnyman Seth Rogen, is a playboy who was living a purposeless life until he meets an impressive and resourceful employee, Kato. They decide to work together to build a four-wheeled crime-fighting weapon they call Black Beauty.
Chou said perfecting his English pronunciation was the biggest challenge in making the movie.
Jay Chou said, "I would like to tell all the kids, please learn English while you can. I was learning piano all the time, and I had no idea I would be going to Hollywood when I was a child. Who would have known?"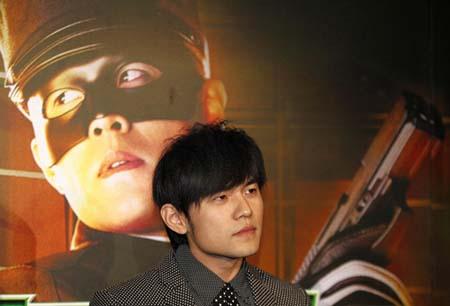 Taiwan singer and actor Jay Chou, a cast member of the movie "The Green Hornet,"
attends a news conference to promote the film in Taipei December 13, 2010.
[Photo/Agencies]
The film, which also stars Cameron Diaz, and Austrian actor Christopher Waltz, is scheduled to premiere in Taiwan on January 28th of next year.
Related stories