Watch Video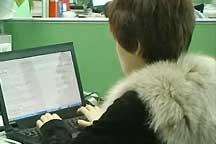 Play Video
With China's mounting action to protect intellectual property rights on the video websites, China's private video web portals are promoting a new operating model. It requires payment to watch some videos instead of the previous all-free mode. The change was made to cover the increasing costs of buying the copyrights for films and TV dramas.
Many online video service providers are planning to launch the paid service for copyrighted video content.
They are planning to push forward its charging model among users in order to supplement its advertising model.
Online Video Service Provider, said, "We spent a lot in 2010 to buy copyrights and then used advertising revenue to cover the costs. But we are running at a big loss. Therefore, video websites are considering charging our users. But it's still in the planning stage."
According to industry insiders, the country has thrown great effort behind cracking down on online piracy in recent years. Therefore, almost all medium and big-sized web portals must purchase the copyrights for the films and TV series they broadcast online. This means a great increase in their operating costs.
Online Video Service Provider, said, "I think the increase of the copyright prices for films is a good thing. But if there are too many bubbles, the small websites can't afford the costs. They will do more piracy. So the industry needs healthy and regulated development."
In order to lower the costs, some websites are dabbling into the film and TV industries by shooting movies themselves.
Editor:Yang Jie |Source: CNTV.CN