Watch Video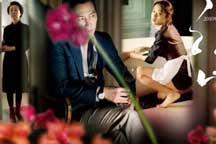 Play Video
A Chinese political satire and a Japanese psychological thriller are the top contenders for the fifth Asian Film Awards. Organizers of the event announced their nominations on Thursday, so let's find out which films made the cut.
Jiang Wen's "Let the Bullets Fly" and Tetsuya Nakashima's "Confessions" received six nominations each, including nods for best picture and best director.
"Let the Bullets Fly" follows a battle of wits between a bandit posing as a mayor and the local tycoon, while "Confessions" is about a middle-school teacher who terrorizes two students she believes are guilty of her daughter's murder.
The two movies will be competing for best picture honors against Chinese director Feng Xiaogang's earthquake epic "Aftershock," another massive Chinese hit this year. The two films will face competition from India, South Korea, and Thailand.
In the best actor category, Hong Kong veteran Chow Yun-fat, who played the tycoon in "Let the Bullets Fly," will face off against China's Ge You, star of Chen Kaige's historical drama "Sacrifice."
Cannes winner Jeon Do-yeon, former Bond girl Michelle Yeoh and "Babel" star Rinko Kikuchi are among the best actress nominees.
Jeon played a domestic servant who has an affair with her employer in "The Housemaid."
Yeoh portrayed a retired assassin in the John Woo-produced kung fu thriller "Reign of Assassins," and Kikuchi a mentally troubled woman in "Norwegian Wood," Tran Anh Hung's adaptation of the best-selling Haruki Murakami novel by the same name.
This year's winners will be announced on March 21 in Hong Kong.
The 13-member jury is chaired by Hong Kong-based director Yonfan and also draws from filmmakers and critics across Asia, as well as officials from the Berlin and Cannes film festivals.
Editor:Yang Jie |Source: CNTV.CN