Watch Video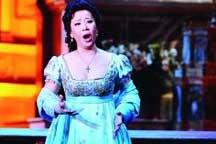 Play Video
The Guangzhou Grand Theatre in South China's Guangdong Province will be running its version of Puccini's classic opera "Tosca" from May 7th to the 9th.
The performance is one of the highlights to celebrate the anniversary of the opening of the theatre in May of last year.
Set in Rome in June 1800, "Tosca" is a story about love and hate, politics and conspiracy. The play includes some of Puccini's best-known lyrical arias, and has inspired memorable performances from many of opera's leading singers.
Tosca is one of the most performed operas around the world. The new version produced by the Guangzhou Grand Theatre is also attempting to measure up to international standards. All the props were specially made in Rome and shipped to Guangzhou in seven containers.
The production brings together a stellar international cast.
Maurizio Di Mattia, director of Guangzhou Grand Theatre Opera "Tosca", said, "We not only want to revive the old 'Tosca' that premiered in Rome in 1900. We are striving to create a most fabulous edition of 'Tosca' and inject modern vigor into the century-old classic."
The title role of "Tosca", a pious yet fiery diva, will be sung by Chinese soprano Zhang Liping who was the first Chinese singer to play the lead role at New York's Metropolitan Opera.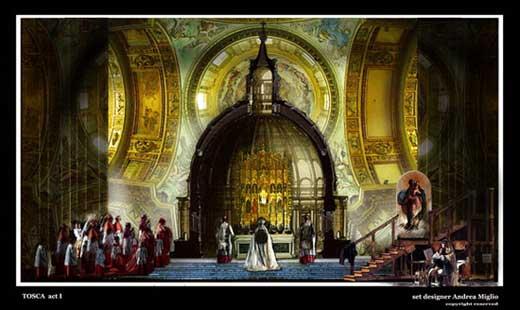 Still of Guangzhou Grand Theatre "Tosca"
Related stories