Watch Video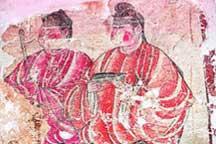 Play Video
The return of the Tang murals is identical to that of a sarcophagus from the same tomb.
In June 2010, the stone coffin of Tang empress Wu Huifei finally arrived at the Shaanxi History Museum, four years after it was smuggled out of the country.
And that successful case offered a precious clue leading to the retrieval of the murals.
In 2006, the picture of the 27-ton stone coffin was found on the computer of a grave robber caught by the Xi'an police.
After thorough investigation, antique experts identified that the coffin was stolen from the tomb of Wu Huifei, one the most favored concubines of Xuanzong Emperor in the Tang Dynasty.
The police tracked down and discovered, after two years, that the coffin had been smuggled out of China and sold to a businessman in the U.S. for one million dollars.
The police contacted the businessman through mediators and told him we had to get the antique back at whatever cost. After three rounds of negotiations, he agreed to return the coffin to China unconditionally.
The coffin was shipped back from Virginia and handed to the Shaanxi History Museum on June 17th, 2010.
But it was far from the end of the story. Video clips taken by the grave robber also showed another five tomb murals were once together with the coffin.
The U.S.businessman was first hesitant about the whereabouts of the murals. When told how determined the police were going to be in order the get the antiques back, he agreed to mediate.
Another nine months passed before the buyer finally gave up requests for compensation and returned the murals to their home country.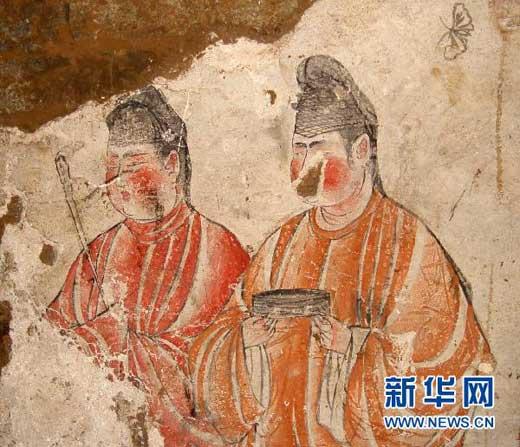 The murals are from a single painting on the tomb's wall and depict the female entourage
of the Tang Empress.
Related stories