Watch Video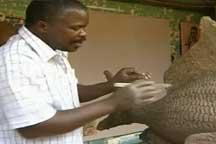 Play Video
Every day, tons of rubbish is discarded on our planet. Much of it ends up being buried or burnt. But now, some artists in Zambia are using the paper waste to create art. Let's take look at how they are redefining recycling.
Mounds of discarded rubbish.
At the city's rubbish dump, workers sift through scraps of paper, plastic, rubber, wood and metal to save what can be recycled or re-sold.
But Lusaka's trash collectors are not the only ones dealing in discarded materials. Artist Almakio Banda also wants his cut of the rubbish pile.
Almakio Banda, Zambian artist, said, "I feel like this litter is talking to me to do something, apart from maybe using it for charcoal, or using it for fire. I feel like let me give it some meaningful purpose. So this is what I use as found material."
Traditional materials for sculpture are not only hard to come by, they're expensive. With wastepaper, Banda says he has an endless resource of material to make sculptures with, while showing people that something useful can come of the things they throw away.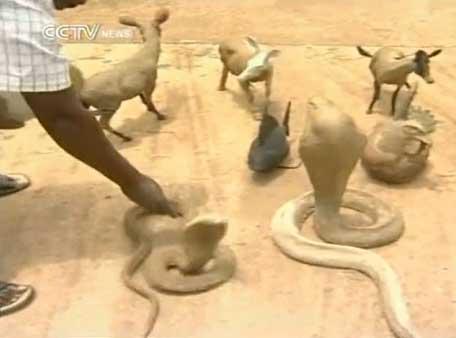 Almakio Banda, Zambian artist's sculptures
Almakio Banda said, "I am even thinking of building a house out of paper, a house out of paper, even a lodge or hotel out of paper that's what I feel I can do."
Banda's technique involves mixing maize and cornmeal, which he buys from the local market, with paper and cardboard he has pulverized using a giant pestle and mortar.
Once the paper has been transformed into a paste he uses it like glue to smear onto models made out of chicken wire and discarded plastic.
Through his works, Banda has managed to open a store in one of Lusaka's suburbs, Kabulonga, where he displays and sells his work.
Editor:Liu Fang |Source: CNTV.CN