Watch Video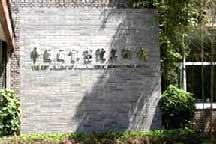 Play Video
In order to celebrate the 90th anniversary of the Communist Party of China, China's National Academy of Painting has just started a group art work creation project.
This is the largest one of its kind since the founding of China. The project will include six paintings. The works are to focus on the Yangtze River, the Yellow River, the Grand Canal, the Great Wall, the Silk Road and The Maritime Expeditions of Zhenghe.
Artists will use waters and mountain paintings to present the origin of Chinese culture, which developed at the banks of the Yangtze and Yellow Rivers. They will paint a folk customs scroll to show the two man-made miracles of the Great Wall and the Grand Canal.
Meanwhile, artists will present the Silk Road and the Maritime Expeditions of Zhenghe to demonstrate the two way connections between Chinese culture and foreign civilizations.
The creation team includes 300 artists from the China National Academy of Painting. Some history experts and archaeologists are also on the team. And each step in the creation process will be recorded for a documentary series.
Related stories
Editor:Liu Fang |Source: CNTV.CN