Watch Video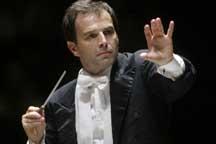 Play Video
Recent years have seen an explosion of cultural exchanges between the United States and Cuba. One such event on Sunday was a performance by the Harvard-Radcliffe Orchestra at the Caridad Theatre in Santa Clara, Cuba.
The 85 piece orchestra made up of students will spend most of their time in Cuba in and around Havana. Their three-concert itinerary is aimed at helping improve relations between the U.S. and Cuba.
A violinist from the Harvard group, Annie Rye, said she was pleased to be a part of the cultural interaction.
Annie Rye, violinist, said, "It's a pleasure to work with all of the Cuban musicians and to get to know all of these Cuban cities. Everyone has been so kind to us. We really appreciate all of the warm welcomes that we have received and the music here is really great. I'm hoping to buy some CDs while I'm here."
Cultural exchanges have blossomed as the Obama administration has taken steps to encourage "people-to-people" contact between the two countries.
There are more performances by American musicians in Cuba, and vice versa.
Erduy Varela Cruz, Cuban Center for Concert Music, said, "All of this shows that culture is another good way to bring people closer, to a better understanding, to a bit of a deeper exchange, the artistic side, the side of human sensitivity. And I think it is just the start of something that could be very important for both countries."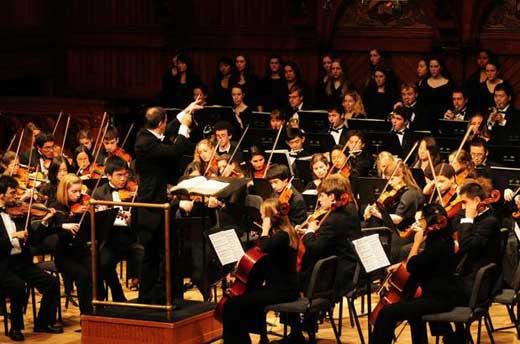 The Harvard-Radcliffe Orchestra,
The Harvard-Radcliffe Orchestra, formed in 1808 and considered by many to be the oldest U.S. orchestra, performed American and Cuban pieces along with classics by Beethoven, Tchaikovsky and Verdi.
The orchestra has also performed in Brazil, South Korea, Mexico and throughout Europe.
Editor:Liu Fang |Source: CNTV.CN