Watch Video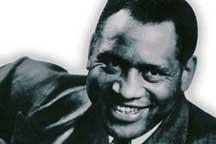 Play Video
The inspiring Chinese national anthem can often be heard in sports events and national conferences, but there are actually many different versions. And no one knows that better than one record collector in Luoyang of Henan Province. Let's check out his collection.
You have just heard Paul Robeson's version of "March of the Volunteers". The African-American singer was the first foreign artist to perform this song back in 1941, before the song was designated as China's national anthem.
Nothing means more to Mr. Zhang Jianluo than his collection of vinyl recordings of one particular song. As a former soldier of the People's Liberation Army, Zhang is very proud of his 16 versions of the national anthem. He says each record has a story behind it, and each story bears the imprint of history.
Zhang Jianluo said, "The anthem was first composed for the old Chinese movie, 'Children of a Troubled Time' in 1935. This one is a backup record for the ceremony of the founding of the People's Republic of China in 1949. From then on, this song has been designated as the National Anthem of China."
Zhang Jianluo takes out his treasured records and cleans them when he gets a chance. He doesn't play them much because vinyl recordings have a limited duration and frequent playing would cause damage. But still, to give others the chance to hear them, Mr Zhang hopes to establish an audio museum.
Zhang said, "I'm thinking about inviting primary and middle school students in particular, to listen to these records on occasions such as anniversaries of the founding of the PLA. The children's patriotic sentiments will be greatly enhanced in this way."
Collectors say that vinyl records are a sign of the old days. Their sound has a unique quality, and you can't simply make a copy as you can with digital music. Nevertheless, Mr. Zhang says that even though the records are more damaged every time they are played, he would still love to let more people hear history with their own ears.
Editor:Liu Fang |Source: CNTV.CN