Watch Video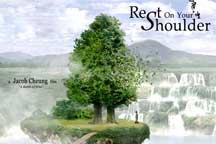 Play Video
And naturally, at the Shanghai International Film Festival, Chinese filmmakers are seizing the opportunity to promote their latest work. Cast and crew members, escorted by directors, are all joining forces in the name of film.
En-light Pictures, one of China's privately owned film enterprises, is planning to release 15 flicks later this year.
Gordon Chan, known for his award-winning film "Painted Skin," is introducing his latest effort "Mural" at the Shanghai Film Festival. "Mural" features stunning special effects, realized by the team that worked on "Transformers 3."
Sun Li, who showed up in "Painted Skin," compares the two films from the same director.
Sun Li said, "Of course there's a natural connection, for they are by the same director and the stories are inspired by the same Chinese ghost novel. But when I entered the filming scene of 'Mural', I found myself so into this one and forgot 'Painted Skin' totally."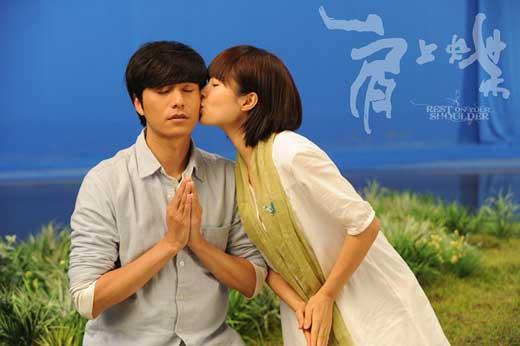 Still of the nomination film "Rest on Your Shoulder"
Cast members of "The Four," including Deng Chao and Wu Xiubo, showed up at the event promoting their latest film also by Gordon Chan.
Also joining the fray is director Oxide Pang, who has brought his second venture in stereoscopic film-making "Sleep-waker in 3D" to Shanghai.
More than 2-hundred films from around the world will be screened this time at the Shanghai International Film Festival.
Related stories
Editor:Liu Fang |Source: CNTV.CN